Our Team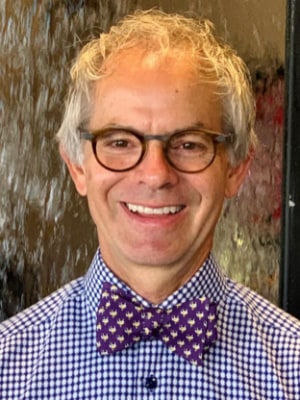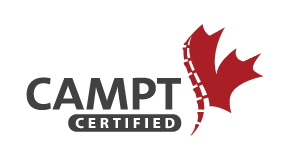 Greg Spadoni, Clinic Director
PT, MSc, BHSc, Dip.Manip.Ther., FCAMPT, CAFCI
Clinical Specialist, Musculoskeletal
Registered Physiotherapist
Greg is a graduate of McMaster University in Hamilton, Ontario where he received both undergraduate and graduate degrees in the Faculty of Health Sciences. He also attained the Diploma of Advanced Manual and Manipulative Physiotherapy from the Canadian Physiotherapy Association (CPA), and is a fellow of the Canadian Academy of Manipulative Physiotherapists. In 2017 Greg received the designation of Clinical Specialist, Musculoskeletal from the Canadian Physiotherapy Specialty Board; at that time he was one of three in Ontario to hold this designation.
Greg's clinical focus is manual therapy for the treatment of spinal/peripheral joint dysfunction, sports injuries, and chronic pain. He is a member of the Orthopaedic and Sports Divisions of the Canadian Physiotherapy Association. In addition to advanced training in orthopaedics, and sports injury rehabilitation, Greg is trained in Acupuncture. Greg is certified by the Acupuncture Foundation of Canada Institute.
In addition to his clinical work, Greg is an Associate Clinical Professor at McMaster University, Hamilton where he instructs part-time in the graduate physiotherapy program. He also teaches continuing education courses in orthopaedics to practicing physiotherapists for the Canadian Physiotherapy Association's Orthopaedic Division.
His research interests are currently focused on outcome measurement. He is the developer of the P4, a clinical pain intensity measure. Greg has received 3 Silver Quill Awards from the CPA for clinical research (1999, 2006, 2010). Greg is a past-President of the Canadian Academy of Manipulative Physiotherapy (CAMPT).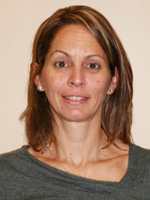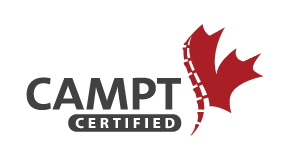 Natalie Greig
PT, B.Kin, BHSc, Dip.Manip.Ther., FCAMPT, CMAG, CIDN
Registered Physiotherapist
A graduate of McMaster University, Natalie received degrees in both Kinesiology and Physiotherapy. She continued her post graduate studies and achieved the Diploma of Advanced Manual and Manipulative Physiotherapy from the Canadian Physiotherapy Association (CPA). She is a fellow of the Canadian Academy of Manipulative Physiotherapists. Natalie is a graduate of McMaster's Contemporary Medical Acupuncture Program for Health Professionals. She furthered her interest in acupuncture and obtained her Certificate in Integrated Dry Needling. Natalie is trained in Stott Pilates and incorporates these principles into her treatment approaches. Her clinical focus includes treating sports injuries and disorders of the spine and extremities. Natalie is a member of the Orthopaedic Division of the CPA. She administrates continuing education courses in the area of orthopaedics to graduate physiotherapists in Ontario. Natalie was formerly a physiotherapist at Canada's National Ballet School in Toronto and enjoys working with this specialized population. In addition, she has an interest in running injuries and is an accomplished Ironman.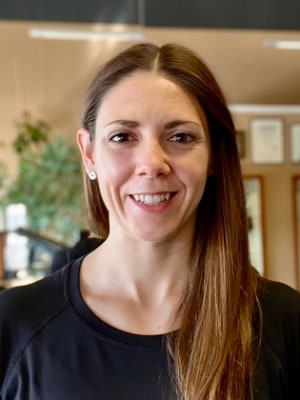 Katie Spadoni
PT, MSc(PT), BScH KIN, FRCms
Registered Physiotherapist
Katie has always been passionate about health, exercise and rehabilitation. Growing up she had an active lifestyle, participating competitively in volleyball, soccer, basketball and golf. Katie's interest in the human body and athletic performance continued to grow, and this led her to attain an Honours Bachelor of Science degree in Kinesiology at Queen's University in 2015. During her time at Queen's, Katie was a member of the Women's Varsity Volleyball team, where she experienced first-hand the importance of injury prevention and rehabilitation.
After graduating from Queen's, Katie worked as a Kinesiologist for two years in a clinical setting. During this time, she gained valuable experience helping clients optimize their performance and achieve their rehabilitation goals. This experience, along with her passion for travel, led Katie to move abroad to Aberdeen, Scotland to pursue her Master of Science in Physiotherapy at Robert Gordon University.
As a Registered Physiotherapist, Katie always strives to provide evidence- based and patient-centred care. Katie is dedicated to providing comprehensive care and helping clients reach their performance goals. Katie is able to offer clients various treatments like manual therapy, soft tissue techniques, active release, cupping, acupuncture, exercise and education. Katie has also received her designation as a Function Mobility Specialist and is certified in Functional Range Conditioning® (FRC)
Katie is especially passionate about helping athletes improve their performance – whether it's recovering from an injury or improving functional mobility and strength.
Nick Kondrat
PT, MSc(PT), BScH KIN
Registered Physiotherapist
Nick completed his Master's degree in Physical Therapy at the University of Manitoba and is a graduate of the Honours Bachelor of Science Kinesiology program at McMaster University.
As a former varsity track and field athlete and hockey player, Nick's interest in physiotherapy stems from his experiences with various injuries as an athlete. As a therapist, he believes in using an individualized, evidence-based treatment approach to help his patients achieve their goals and return to their daily activities. Nick uses a combination of manual therapy, exercise and education to help treat patients with various acute and chronic conditions.
Nick is passionate about lifelong learning and plans to further his education with post graduate courses in acupuncture, vestibular and concussion rehab, advanced manual therapy and strength and conditioning. In his spare time, he enjoys running, biking, hiking, skiing and playing hockey.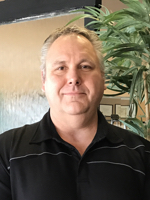 Mike Jugloff
Registered Massage Therapist (RMT)
Mike has extensive experience as a Registered Massage Therapist. Mike specializes in sports massage, deep tissue massage, and is certified in myofascial release techniques. Mike has volunteered his time in both minor hockey and soccer as a trainer, and has also worked as team massage therapist for the Stoney Creek Junior 'B' Hockey Team. Mike is an active member of the College of Massage Therapists of Ontario.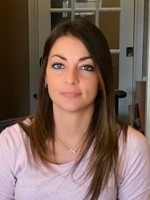 Julia Ingraudo
Office Manager
B.Kin, Osteopathy Student
Julia graduated from Brock University with a degree in Kinesiology. Prior to her current position as Office Manager, Julia was a Registered Kinesiologist with our clinic.
Julia oversees the administrative operations at our clinic and is well-versed in all office services. Julia can answer any of your questions regarding our services, invoicing, billing, and appointments.
Julia is currently studying Osteopathy, and is expected to complete her designation in 2025.
Outside of the office Julia enjoys watching her favourite sports teams, fitness training and spending time with friends and family.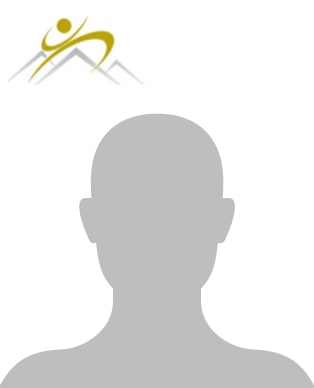 Join the Peak Performance Team!
Our team is always growing! We welcome practitioners who love what they do and take pride in their work.

Whether you are a Physiotherapist, Chiropractor, Osteopath, or RMT, we would love to hear why you would make a great addition to out team.

If you would like to request an interview, please email your cover letter and resume to info@peakperformancephysiotherapy.com